E-Commerce Center
E-Commerce Center
Get resources to help you ship online orders, surpass customer expectations and grow your business.
Get resources to help you ship online orders, surpass customer expectations and grow your business.
Make e-commerce easier
You've worked hard to build your business. Let us help. With dependable shipping.
Simple returns. And useful insights from experts and peers to keep you moving forward.
Your e-commerce business. Your unique needs.
Our services can help.
E-commerce tools and services
You know your company's challenges. See our services and tools and how they can help, organized by need.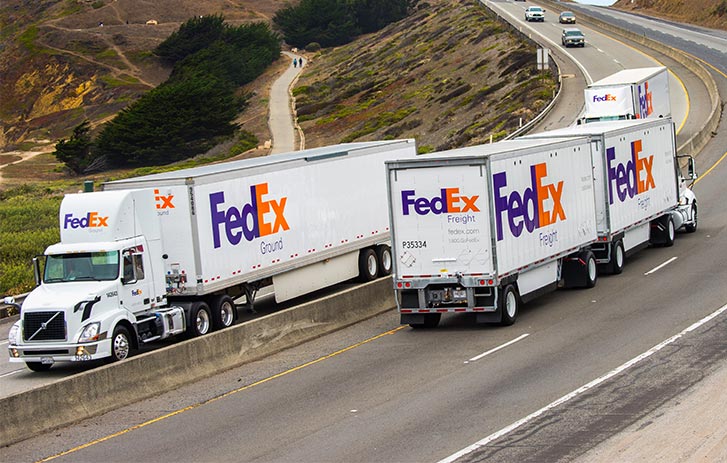 Shipping options for e-commerce businesses
Your ideal balance of speed and economy depends on your priorities. See options ranked by speed and cost.
Get shipping help for your small business
Chat with a FedEx expert, request a phone consultation, get how-to guides and more. Get help now.
Take the next step
---
Featured E-Commerce Stories
September 1, 2020: Nothing is more important to an e-commerce customer than the efficient delivery of their package. Throughout the Coronavirus pandemic, e-commerce has helped push daily package volume to holiday levels. And during hurricane and winter storm season, extreme weather can complicate or disrupt timely delivery.
Kory Gempler, manager of the FedEx meteorology team, has 22 years of experience helping FedEx handle current weather hurdles and those of the future. The meteorology team plans for severe weather and provides global operations teams with hourly weather updates.
"We can't stop the weather from happening, but we can work around it. Our team of 15
meteorologists work around the clock to help keep our pilots and drivers safe by providing daily
forecasts and weather updates to our crews."
Based in Memphis, TN, the team is the largest cargo airline meteorology department in the world. They use weather reports to reroute shipments to avoid hubs experiencing severe weather, proactively managing the network. Administrators, dispatchers and staff are kept up to speed on evolving weather patterns, in the 220 countries and territories where FedEx operates, and can reroute shipments to avoid areas experiencing severe weather and help keep customers' shipments safe.
"On any given day there may be foggy conditions on the west coast, thunderstorms on the flight arrival into Memphis, a typhoon in Asia, and a hurricane out in the Atlantic. The meteorology team is constantly scanning the globe and passing information along to the crews to safely deviate around the weather," said Damian Todd, Technical Flight Dispatcher for FedEx Express.
So no matter the time, day, week, or weather event, the FedEx meteorology team is working to keep our team and your packages safe.
Written by: Jason Douglas
You might also enjoy these articles